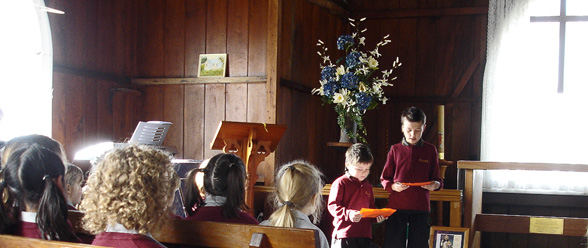 Catholic Character is central to our school and reflects in all dimensions of school life: Spiritual, academic, cultural and sporting. The teaching of Gospel values is pivotal to life in a Catholic school and is both implicit and evident in all areas of the school. The provision of a caring Catholic environment for learning is critical for our children at Stella Maris we are guided by the principle that:
"The person is at the heart of Christ's teaching…
The promotion of the human person is
the goal of the Catholic school…"(The Vatican)
This means encouraging and supporting our students and expecting that all students strive to do their best. To achieve this, we as a school will provide them with high calibre teaching staff, robust curriculum and a nurturing of spirituality within the special character of the school. This is the philosophy that underpins our school motto,
We welcome parents and families into our school; you are a vital part of our community and we look forward to working in partnership with you.
Mission Statement: As a Christ centred community inspired by Mary and our Catholic faith, we will challenge, support and empower.